We hope this site serves to inform you about our club, encourage your membership and as an educational tool to learn more about the field of numismatics.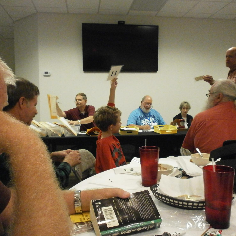 THE RICHMOND COIN CLUB
COIN & CURRENCY SHOW
Spring 2020: May 1-3, 2020
The RCC holds monthly meetings highlighted by informative speakers, a raffle and auction. The RCC membership currently stands at 300+ members.
The Richmond Coin Clubs meets at
Pickel Barrel Restaurant, 12912 Plaza Drive, Richmond, VA 23233
The club believes strongly in the importance of youth involvement in the hobby and hosting coin collecting merit badge workshops for boy scouts, and knowledge of money classes for Girl Scouts, educational programs on numismatics to schools.
Virginia Numismatic Association (VNA) 61st Annual Convention, Coin & Currency Shoe
Sept 25-27, 2020
Fredericksburg Expo & Conference Center
2371 Carl D. Silver Pkwy, Federicksburg, VA
The Richmond Coin & Currency Show is this weekend!!!!
Recognized as one of the finest coin shows in central Virginia. The Richmond Coin Club showcases dealers from up & down the eastern seaboard. Dates, times & location: Friday & Saturday 10a-6p, Sunday 10a-3p. ACCA Shriners Building. 1712 Bellevue Avenue, Richmond, VA 23227 (804) 264-0509